"Spirit" features in A Universe of Terms, a project of The Immanent Frame. For information on why and how this project was curated, read the framing essay "Creating the Universe." Visit the FAQ page for information on how to get involved.
A Universe of Terms
by Paul Christopher Johnson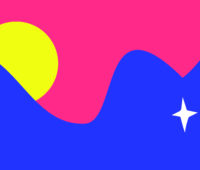 Spirit gives a name to outside forces that impinge on inner will. Even more, it undoes the very idea of a discrete split between inner and outer. It renders the self elusive, as David Hume described: "when I enter most intimately into what I call myself, I always stumble on some particular perception or other, of heat or cold, light or shade, love or hatred, pain or pleasure. I never can catch myself . . ." Spirit gives the lie to the North Atlantic myth of the autonomous solo agent.
From the Archive
Religious charity and the spirit of homo economicus
by Katharyne Mitchell (July 24, 2019)
In the spirit of reconciliation
by Miranda Johnson (March 8, 2019)
Reclamation in the Fellowship of Affirming Ministries
by Ellen Lewin (May 14, 2018)
Capturing spirituality
by Rodrigo Toniol (March 8, 2018)
How much a spirit cost
by Kathryn Lofton (July 25, 2017)
Confused parchments, infinite socialities
by John Lardas Modern (March 4, 2013)
What does spirituality mean in America today?
by Courtney Bender and Omar McRoberts (October 10, 2012)
Spirituality's family tree
by Laura R. Olson (April 4, 2012)
Banning Shari'a
by Anver Emon (September 6, 2011)
Falling on the sword of the spirit
by Ruth Marshall (February 28, 2011)
What is Oprah? An interview with Kathryn Lofton
by Nathan Schneider (January 26, 2011)
The indispensability of form
by Birgit Meyer (November 10, 2010)
The spiritual politics of healing
by Pamela Klassen (September 21, 2010)
Giving up the Holy Ghost
by Finbarr Curtis (January 19, 2010)
The new gurus
Multiple Authors (September 27, 2009)