"Enchantment, disenchantment" features in A Universe of Terms, a project of The Immanent Frame. For information on why and how this project was curated, read the framing essay "Creating the Universe." Visit the FAQ page for information on how to get involved.
A Universe of Terms
by Courtney Bender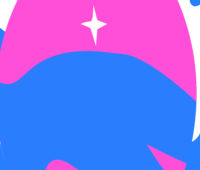 Enchantment is a closed-loop language game. Once you say "enchanted" among scholars of religion you know where the conversation will go. No matter where one begins, the possible moves around enchantment are all mapped out. More precisely, then, enchantment is a web of concepts and mutually supporting cognates (disenchantment, re-enchantment, etc.). This isn't to say the closed-loop game is a simple or uncomplicated one. It can be fun to find oneself in it, navigating amongst the various swoops and checks and twists, among the believers and debunkers, the earnest and the skeptical, the affected and the affective.
A Universe of Terms
by Michael Saler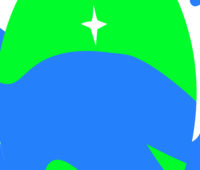 The question of "modernity and (dis)enchantment," prominent among intellectuals a century ago, sounds a bit fusty today. We are more likely to be pissed off or super happy than disenchanted or enchanted. For all its arcane trappings, though, this particular question is crucial. It produced a standard definition of Western modernity that lasted until the turn of the twenty-first century—when it was reconsidered and decisively challenged. Modernity used to be widely identified as the "Age of Reason," but today it must also be understood as the "Age of Imagination."
A Universe of Terms
by Christopher White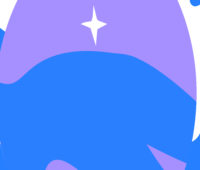 It is not unusual these days to see a ghost. In one viral YouTube video of an auto accident, a motorcycle crashes into a light pole at high speed. The motorcycle rider hits the pole and lands on the pavement, lifeless. Then a shadowy ghost emerges, hovering above the body. The video is disturbing. I'm writing about it because I think it reveals something important about secularity, enchantment, and media—namely, how user-generated content on platforms like YouTube fosters an enchanted digital landscape that makes nonphysical realities visible in new ways.
From the Archive
Pay no attention to that man behind the curtain!
by Susan Lepselter (March 29, 2019)
The art of debunking
by Caleb Smith (February 22, 2019)
The secularist killjoy: A reply to Schaefer and Smith
by Emily Ogden (February 22, 2019)
The Kingdom of God Has No Borders—An introduction
by Melani McAlister (July 19, 2018)
The end of the Circus
by David Walker (November 24, 2017)
The Myth of Disenchantment: An Introduction
by Jason Ā. Josephson-Storm (May 23, 2017)
Was antebellum America secular?
by Michael Warner (October 2, 2012)
Understanding disenchantment
by Akeel Bilgrami (September 6, 2010)
On the call from outside
by Jane Bennett (August 18, 2010)
Commentaries on our age
by Nancy Levene (July 8, 2010)
The magic ballot
by Arjun Appadurai (November 7, 2008)
Buffered and porous selves
by Charles Taylor (September 2, 2008)