"Body" features in A Universe of Terms, a project of The Immanent Frame. For information on why and how this project was curated, read the framing essay "Creating the Universe." Visit the FAQ page for information on how to get involved.
A Universe of Terms
by Ayesha S. Chaudhry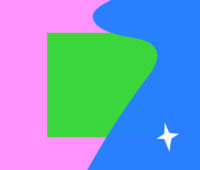 There is no religion without the body; there is no religion that is not embodied. . . A few years ago, I found myself in San'a, trying to attend Jumu'a prayer at Jami'a al-Kabir. I'd been there before, for an off-peak prayer, and prayed in a corner somewhere that didn't appear to be designated as "the women's section." But on this Friday, the men at the door turned me away, saying that today the masjid was reserved for men only, there was no space at all for me to pray.
From the Archive
Allah, hidden treasures, and the Divine Feminine
by Sa'diyya Shaikh (May 27, 2019)
Millenarianism in the Soviet Union and Maoist China
by Mayfair Yang (November 23, 2018)
Something old, something new, something borrowed, something blue, something dead
by Robert Orsi (September 21, 2018)
A secular species
by Ed Cohen (June 21, 2018)
Passion and virtue in public life
by Richard L. Wood (January 17, 2017)
What is scholarship good for?
by Justine Howe (December 6, 2017)
Attention and distraction, prayer and poetry
by Amy Hollywood (November 16, 2017)
Why corporations have religious freedom
by Amanda Porterfield (January 6, 2015)
Short skirts and niqab bans: On sexuality and the secular body
by Mayanthi L. Fernando and Jennifer A. Selby (September 4, 2014)
Is there a secular body?
by Charles Hirschkind (November 15, 2010)
Can sex be a minor form of spitting?
by Elizabeth Povinelli (December 13, 2007)