Climate change and the environment can be contentious issues, particularly in American politics. Despite political differences, weather events such as droughts, floods, hurricanes and wildfires in the United States have highlighted environmental issues for impacted communities, including various religious groups and faith traditions. In recent years religious individuals and organizations have become increasingly vocal about various environmental issues, and the following roundup presents some of the latest perspectives from different faiths.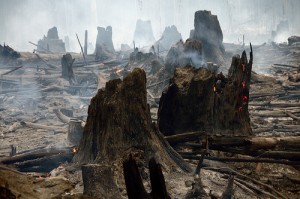 In early 2013, a group of clergy members protested at the White House regarding what they described as government inaction on preventing climate change. This summer evangelical scientists sent an open letter to Congress calling for meaningful action to reduce the effects of climate change, utilizing Bible scripture to emphasize the religious underpinnings of environmental stewardship. One of the more than 200 scientists that signed the letter also wrote a recent article exploring at length the ecological impacts of a changing climate, and how her personal evangelical Christian faith informs her perspective as she teaches biology at a Christian college.
Individual leaders within faith communities have devoted their pastoral work to environmental issues, such as Katherine Preston, who writes about the emotional and spiritual connections to the earth, and Father John Rausch who is leading a local crusade in Kentucky against mountaintop removal methods of coal mining. Not every faith-based group is eager to commit to environmental protection, and there is evidence that religious beliefs actually lead some to conclude there is no need to care for the earth or prevent climate change. A politically conservative approach to the environment may offer an alternative perspective for those who are conservatively-minded and concerned for the environment.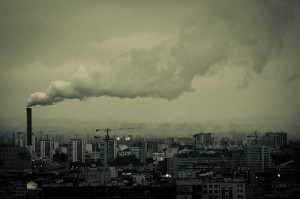 Various faith-based groups have developed institutional policies towards the earth and environmental stewardship. The Eastern Orthodox Church has been a leader for decades on the matter of protecting the environment, and the current Patriarch has been named by TIME Magazine as one of the world's most influential people for his leadership on the spiritual responsibilities for caring for the whole earth. The Catholic Church leadership has also made strong statements regarding the environment and ecological responsibility, including messages from the last three Popes. The Church of Jesus Christ of Latter-day Saints, or Mormon Church, does have a hierarchical governing structure, however, the church leadership has been notably silent on the issue of climate change. The Dalai Lama has lectured on the environment from a Tibetan Buddhist perspective for years. Among Christian denominations lacking central leadership, opinions regarding the environment tend to vary from congregation to congregation. Similarly, among religious traditions that do not have a centralized leadership, the response towards climate change tends to be local and a grassroots style of approach. Among various Jewish groups, responses toward climate change vary. However, consensus that Jewish tradition and ritual is connected to nature is common. Muslim leaders and scholars have tried to initiate organizations and conferences to increase climate change awareness among communities and religious leaders across the Muslim world, but have found mixed levels of success.
Although the range of responses towards environmental issues may vary within these various faith traditions, the common bond between these religious communities is the theological and textual basis that underly each group's attitudes toward climate change.