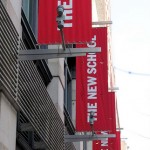 On December 6, 7, and 8, 2012, the New School is hosting the 28th Social Research Conference: Giving: Caring for the Needs of Strangers. Conversation at the conference will be structured broadly to include topics from volunteering and faith-based giving through state sponsored social welfare programs.
Our speakers—scholars, professionals, and philanthropists—will deepen our understanding of why we do and should give to others, what the roots of altruism are, how we can instill generosity in our young people, what the religious and philosophical grounds for caring and giving to others are, and what the correct balance between private philanthropy and government welfare programs may be.
More information about future publications and past conferences can be found here. Information about purchasing tickets can be found here. This conference is made possible by support from the Rockefeller Archives Center and the John Templeton Foundation, which also funds the SSRC Religion Program on New Directions in the Study of Prayer.