St. Louis Rams wide receiver Mark Clayton is keeping busy during the NFL lockout with MyChristianT.com a side business that combines fashion, faith and social networking. Calling himself a "christianpreneur"  in this video from NBC News Dallas-Fort Worth, his line includes Team Jesus hoodies for men and women and t-shirts with phrases like I Twitter Jesus.
From Enterprise News:
Clayton founded the company in 2010 when he recognized that apparel for men and women with fashion-forward designs could feature well-loved Christian sayings and Scripture that would inform and inspire.

Recently, the company launched MCT, an online network where users can share their stories, investigate their faith, and participate in interactive online contests and spiritual discussions.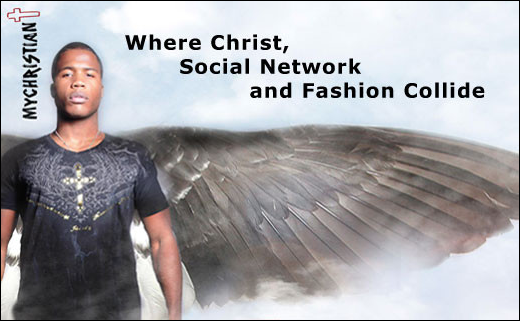 From MyChristianT.com:
…we are a clothing line that is motivated on bringing light to a world that is slowly getting darker and darker. We want to bring inspiration through our clothing line. We are a clothing line that wants a self-reflection thought anytime someone passes by someone wearing an MCT shirt. MyChristianT is a lifestyle of purpose, a vision of purpose, and a clothing line of purpose.
Full text from Enterprise News can be found here as well as MyChristianT's website, Facebook and Twitter.