The New Metaphysicals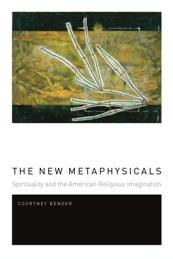 In her recently published book, The New Metaphysicals: Spirituality and the American Religious Imagination, Courtney Bender explores the interplay of individual spiritual experiences and collective spiritual traditions in the United States. Through extensive ethnographic analysis of the spiritual networks of Cambridge, Massachusetts, Bender proposes that both spiritual practitioners and the scholars who study them are often equally unaware of the place that contemporary American spiritualities inhabit in a distinct historical, cultural, and theological legacy.
In conversation with Nathan Schneider, Bender discusses the challenge of historicizing the practices of individuals who think of their own existence ahistorically.
In the pursuant discussion, social scientists and scholars of religion reflect on the significance of Bender's ethnographic research and theoretical claims.