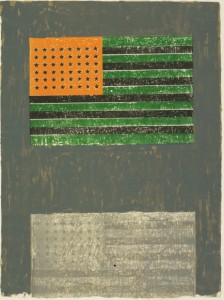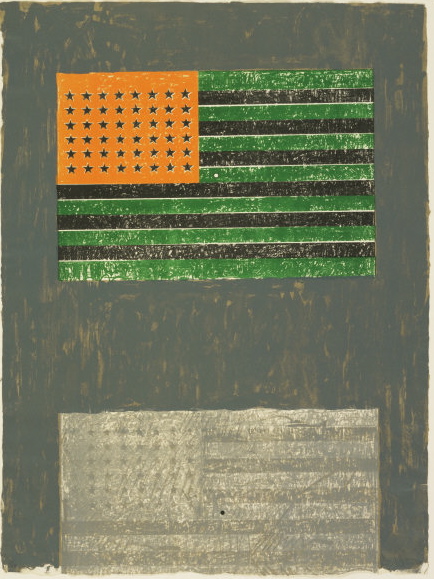 In his Inaugural Address, President Barack Obama called upon Americans to "reaffirm our enduring spirit; to choose our better history; to carry forward that precious gift, that noble idea, passed on from generation to generation: the God-given promise that all are equal, all are free, and all deserve a chance to pursue their full measure of happiness." Analysts of various political stripes have noted that Obama's speech sought to distill for the American people, and the world, a new set of civic virtues—rooted in an ethic of the common good—posed as guides to Americans in their daily lives as citizens. Some observers have gone further and proclaimed the dawn of a new American civil religion.
Consider these words from the President's Inaugural Address:
Our challenges may be new, the instruments with which we meet them may be new, but those values upon which our success depends, honesty and hard work, courage and fair play, tolerance and curiosity, loyalty and patriotism—these things are old. These things are true. They have been the quiet force of progress throughout our history.
These are heady aspirations, and perhaps the kind of message a nation in crisis and in transition needs to hear. It would appear that this is a moment that is paradoxically imbued with a sense of clarity and ambiguity. And so it is that we at The Immanent Frame have chosen to honor and interrogate this moment—generated by the event of Obama's presidency (and its corollaries "the Obama generation" and "the Obama era")—by launching a new series: "These things are old."
In a manner of speaking, Obama appears as both a question and an answer. As president, he poses an open invitation as well as a concrete proposal. He strongly makes the call to engage in the renewal and revival of a conversation about the common good. Yet while Obama used the civic space of the inauguration to dispatch the call to engage these values, he also offered a sanctification of "American" values and virtues as well as a particular historical narrative of American time and space.
We have invited an august group of scholars and public intellectuals to respond to Obama's invocation of a tradition of common good and virtues. Asking our contributors to step back from the words, "these things are old…these things are true," we have asked them consider the values Obama names— "honesty and hard work, courage and fair play, tolerance and curiosity, loyalty and patriotism"—and to situate these values within moral, philosophical, religious, and secular traditions. Further, we ask: Is it possible to parse these virtues and values into distinct categories of "the religious" and "the secular"? What intellectual genealogies serve as the moral sources for these virtues and values? What historical processes have led to their incorporation into the American political lexicon and possibly rendered them the bulwarks of "the American ethic"? While the inspiration for the series begins with Obama, we have encouraged our contributors to look beyond Obama's words and to examine the traditions themselves as an opportunity to think through the meaning of this moment in American civic life.
Obama has been quite effective and persistent in his attempts to tell a meaningful public story about America and American virtues. He has proven to be a master of public rhetoric—a form of engagement understood by the ancients as the art of persuasion. As with the classical art of rhetoric, Obama enacts the basic principle that one needs not only well-reasoned argument but also a sufficiently deep and engaged understanding of an audience's values. Why? In order to effectively persuade them of something like a sense of shared and elective affinities or a mission of common purpose. In this regard, Obama, as expert rhetorician, is also a master of the mythopoetic, an expert maker of myths: especially myths about the meaning of "America," and of the values and institutions that constitute a common national tradition. With his combination of charisma and the attribution of elevated purpose to the work of politics, Obama has proven astonishingly effective in generating an enchantment about new possibilities, about a renewed American dream, and about the centrality of a public language of hope. To this end, an alluring quality of Obama's rhetoric of common purpose and good is his invitation to participate in public service and to consider the possibilities of an expansive and engaged conception of citizenship.
Nonetheless, by casting certain values as "old" and as "true," Obama has enjoined the American public in an affirmation of a tradition that may or may not be in fact be as "common" as he claims. For while he invites the American citizenry to think of ourselves as part of a common conversation that makes for a tradition, he presumes a common inheritance. And yet: there will no doubt be those who feel left out of this inheritance and from this invitation. They will feel so for a host of reasons: differences over political positions or moral points of view, or disputes about the master narratives that have rendered the lives of various people invisible or "insignificant." This is one of the perils of making an appeal and a claim to "the common good" and to shared values. When a tradition aspires to be encompassing, if not universal, in its moral claims, it will inevitably leave many feeling excluded. If, as the philosopher of tradition Alasdair MacIntyre argues, a tradition requires, through shared narratives and stories, a sense of accountability to a historical community of past, present, and future, one might ask: what are the conditions for the possibility of rendering a plausible and animating "American" civic tradition?
MacIntyre famously elevates "tradition over genealogy" as a project of moral inquiry because of what he sees as inherent instability and contradictions found in the genealogist's suspicion over truth claims. Nonetheless, as a proposition made to a democratic polity, critical engagements of traditions and contestations offered by genealogical inquiries seem not only apt but also necessary for this political and historical moment. The Obama era presents us with the hope for unity and commonality. By taking Obama's own cue for the need for accountability through critical opposition, we have enlisted our contributors to explore both tradition and genealogy. Those who seek to uncover genealogies in the mode of Nietzsche and Foucault often come to traditions with an interpretive frame of suspicion. Which is to say, so the criticism goes, they are seeking to uncover historical and structural forces that have operated to generate systems and structures of value, not only of "honesty and hard work, courage and fair play, tolerance and curiosity, loyalty and patriotism," but also the normative traditions of white supremacy, patriarchy, heteronormativity, and class conflict. In the end, MacIntyre eschews the genealogist's mode of suspicion for the constructive purposes of tradition. Adapting the title of one of MacIntyre's books, it seems quite reasonable to ask of claims about American common good and purpose, about common values and virtues: "whose values, which tradition?"
Obama lays claim to what sounds like the definitive core of values and civic virtues that are constitutive not only of an American political tradition, but also an American moral tradition. By asking our contributors to identify genealogies and traditions for Obama's claims about American civic virtue, the common good, and the order of things, our new series begins a critical conversation about tradition in American public life. Indeed, we have conceived "These things are old" as a series that engages in an open and public inquiry over a contested social imaginary—one which asks not only "What is America?" but also about the meaning of "America." As such, our hope is that the conversation will serve not only as one answer to Obama's "question," but also a questioning of his "answer."