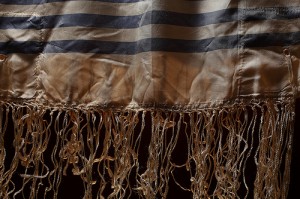 Over at CNN, Chika Oduah writes about the assertion by Igbo Jews that they are descendants of Jacob and one of the Lost Tribes of Israel, noting that the claim is highly disputed by some:
King Eri, like many, claims that the Igbo are the Jews of West Africa. They believe they are descendants of at least one of Israel's lost tribes. In the eighth century B.C. the Assyrians invaded Israel's northern kingdom forcing 10 tribes into exile. Historians say it is not unlikely that these tribes migrated westward to Africa. Throughout history, large populations of dispersed Jews also became "lost" through forced conversions and cultural assimilation.

"There is evidence that is scientific that the Igbos descended from the people that evolved in Israel," says Remy Ilona. He began investigating the stories from his youth more than a decade ago.  "When I grew up I heard, like virtually every Igbo here, that the Igbo people came from Israel," the Abuja-based lawyer says. His field work in Nigeria, Chad, Niger and Mali led him to conclude that Igbo and Jewish culture are not just similar, but "identical."
Read the full article here.