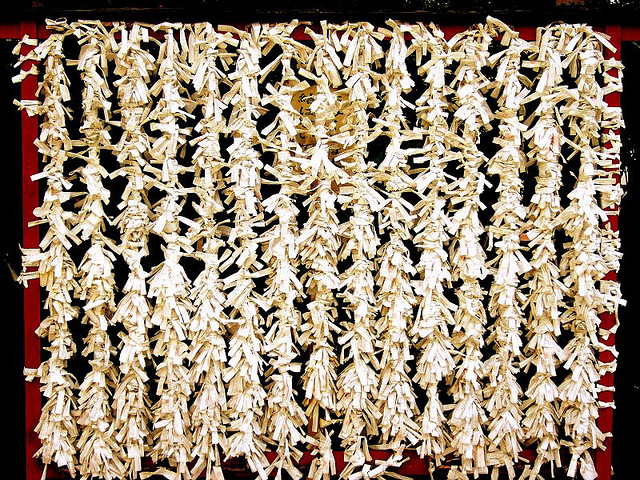 Reverberations, the new digital forum on prayer produced in conjunction with the SSRC's New Directions in the Study of Prayer (NDSP) initiative, has expanded its content as it continues to explore prayer.
Probe the rich sensory experience of prayer in Sonja Luehrmann's multimedia Prayer Portal, "Praying With The Senses," beginning with an introduction to multi-sensory prayer. Make your way to a video of a reading from a nineteenth-century Russian Orthodox liturgical text; an excerpt of an a cappella liturgical chant addressed to the Russian Orthodox martyr Tatiana; an essay on attending to prayer through listening to recorded Orthodox Christian prayer; a recording of a Russian prayer for the strengthening of the spiritual abilities of their earthly spiritual leader; an account of "minimal prayer" through mechanisms such as a lit candle; pictures of Romanian akathist booklets containing prayer-hymns for ritualized private prayer; as well as an article on prayer toward, as well as against, images of a Coptic saint.
Essays on Reverberations of late include Leor Halevi's recent encounter with prayer through precise ritual movement with the help of what could be called a Muslim Xbox, James S. Bielo's experience with the walking prayer of re-urbanizing evangelicals in Ohio, Julie Byrne's consideration of data reporting that 17% of American Catholics believe a Church doctrine without realizing the Church teaches the particular doctrine at hand, and Todd Sanders' thoughts on the intersection of human, spiritual, and material through religiously-bedecked vibrant mini-buses in Tanzania.
In the past month contributors to the NDSP project have offered insight on a wide range of topics, including Anderson Blanton's discussion of the world's "first healing film" and Kathryn Lofton piece on how we talk about and understand "higher power." Christine Wicker examines faith in the media, responding to news reporting after the Texas tornadoes, to Stephen Colbert's televised tribute to his mother, and Wendy Davis' filibuster.
Don't forget to check out Norris Chumley's companion piece to his Huffington Post article on the future of academic publishing and mass-media, as well as Michelle Boorstein's article in The Washington Post of atheists who pray.
Check in regularly with Reverberations and follow us on Twitter at @rvrbs.