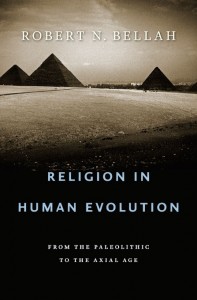 Robert Bellah, the eminent American sociologist whose latest book, Religion in Human Evolution, was the subject of a recent discussion series on this blog, will be delivering two talks in the coming week.
On Tuesday, December 11, 2012, at 6:30pm, Bellah will speak on "The Spheres of Life as seen by Tolstoy and Weber" at the CUNY Graduate Center in midtown Manhattan. Details on the talk are available here.
The following day, December 12, Yale University will welcome Professor Bellah for a conversation on Religion in Human Evolution with, among others, Philip Gorski. The event will take place from 4:30pm to 6:00pm in the auditorium at Luce Hall. For further details, consult this site.