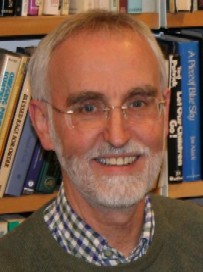 The latest issue of the Journal for the Scientific Study of Religion contains the presidential address of British sociologist James A. Beckford. In it, Beckford critically reflects on the concepts of public religion and the postsecular. From the abstract:
The term "postsecular" is proliferating in the writings of scholars working in the humanities and social sciences. This article assesses the variety of meanings attributed to the term, groups them in six clusters of ideas, and raises questions about the tensions that exist between some of its different meanings. Taking the central idea that religions enjoy relatively high visibility in the public sphere of postsecular societies, the article then considers how well this applies to the case of Britain. It argues that the visibility of religion in Britain's public sphere—far from being postsecular in any of the current meanings of the term—is actually associated with the state's "interpellation" of selected religions as partners in the delivery of public policies for managing diversity, combating inequality, and promoting social enterprise.
Read the full address here (subscription required).