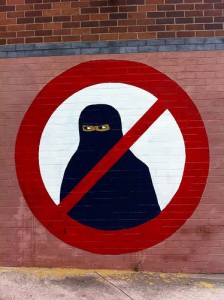 The Religion and Diversity Project, hosted at the University of Ottawa, is currently accepting papers for publication in Regulating Religion, a new e-journal for graduate student work:
The Religion and Diversity Project (www.religionanddiversity.ca) is launching an online graduate student E-Journal entitled: Regulating Religion. The aim of this platform is to collect and make accessible innovative, well-written and well-researched graduate students papers on topics broadly related to the regulation of religion. Papers for the first issue of Regulating Religion are now being accepted! Please find the submission details below.

Submission Information

-Papers are accepted on an on-going basis.
-To be considered for inclusion in the E-Journal, a graduate student's paper must first be recommended by a professor/lecturer. Please note that only papers that have been recommended by professors/lecturers will be considered and reviewed.
-Professors/lecturers can submit recommended papers by email to Amélie Barras at amelie.barras@umontreal.ca.
-Graduate students must be informed that their paper has been recommended for inclusion in Regulating Religion.
-Submitted papers should not have been previously published nor be under consideration for publication elsewhere.
-French or English papers are welcome.
Read more about this opportunity here.