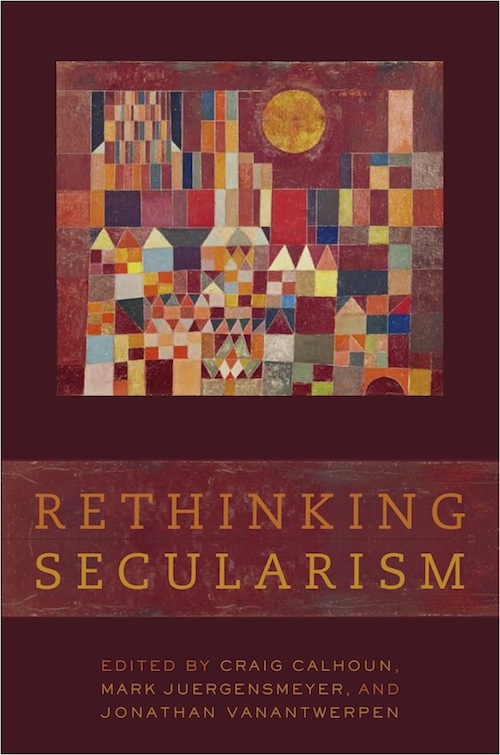 This collection of essays presents groundbreaking work from an interdisciplinary group of leading theorists and scholars representing the fields of history, philosophy, political science, sociology, and anthropology. The volume introduces readers to some of the most compelling new conceptual and theoretical understandings of secularism and the secular, while also examining socio-political trends involving the relationship between the religious and the secular from a variety of locations across the globe.
In recent decades, the public has become increasingly aware of the important role religious commitments play in the cultural, social, and political dynamics of domestic and world affairs. This so called "resurgence" of religion in the public sphere has elicited a wide array of responses, including vehement opposition to the very idea that religious reasons should ever have a right to expression in public political debate. The current global landscape forces scholars to reconsider not only once predominant understandings of secularization, but also the definition and implications of secular assumptions and secularist positions. The notion that there is no singular secularism, but rather a range of multiple secularisms, is one of many emerging efforts to reconceptualize the meanings of religion and the secular.
Rethinking Secularism surveys these efforts and helps to reframe discussions of religion in the social sciences by drawing attention to the central issue of how "the secular" is constituted and understood. It provides valuable insight into how new understandings of secularism and religion shape analytic perspectives in the social sciences, politics, and international affairs.
Edited by Craig Calhoun, Mark Juergensmeyer, and Jonathan VanAntwerpen, and forthcoming (July 2011) from Oxford University Press, Rethinking Secularism is a product of the SSRC's project on religion and international affairs. Contributors to the volume include: R. Scott Appleby, Talal Asad, Rajeev Bhargava, Craig Calhoun, José Casanova, Elizabeth Shakman Hurd, Mark Juergensmeyer, Peter Katzenstein, Cecelia Lynch, Richard Madsen, Alfred Stepan, Charles Taylor, and Peter van der Veer.