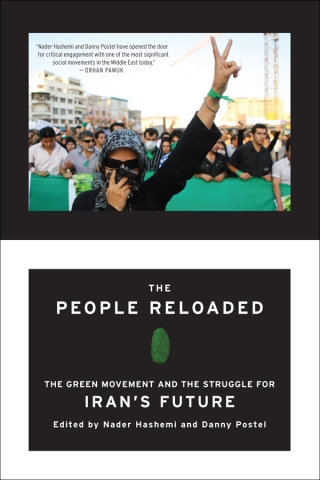 This Friday, February 25, at 6:00 PM, there will be a panel discussion of the resurgence of the Iranian Green Movement in relation to the recent uprisings across North Africa and the Middle East. The panel will feature Hamid Dabashi, Ervand Abrahamian, Nader Hashemi, Golbarg Bashi, and Danny Postel—all contributors to The People Reloaded: The Green Movement and the Struggle for Iran's Future (Melville House, 2011), edited by Hashemi and Postel.
For more information, see here.
Late update: With apologies for the earlier omission, the discussion will be held at Columbia University, in New York, NY, at 6:00 PM EST.