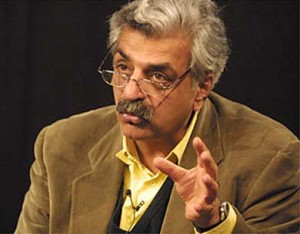 What: A lecture by historian and novelist Tariq Ali, discussing his new book, The Duel: Pakistan on the Flight Path of American Power, with an introduction by Mahmood Mamdani, Herbert Lehman Professor of Government and Professor of Anthropology.
When: Thursday, September 18, 5-7 p.m.
Where: Davis Auditorium, Schapiro Hall, 530 West 120th Street, New York, NY

Cosponsored by the Institute for Religion, Culture, and Public Life and the Department of Middle East and East Asian Languages and Cultures. Copies of the book with be on sale courtesy of Book Culture.
Read the original posting and find other IRCPL events here.