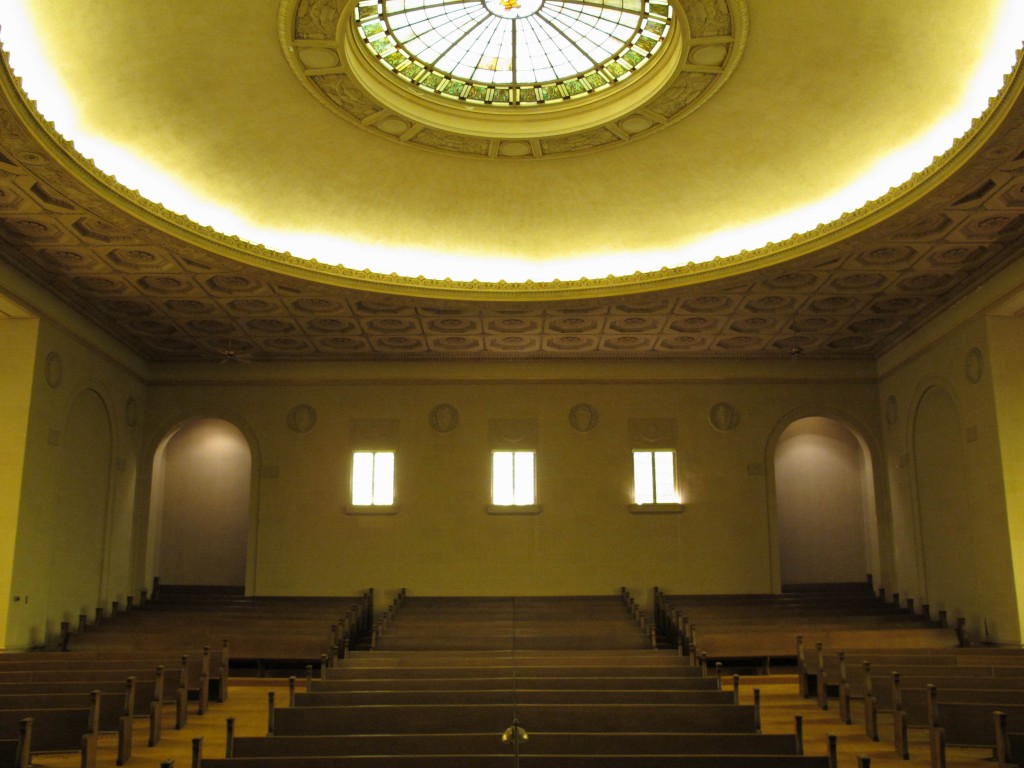 It is my birthday, and I have taken an emergency house call from one of my professors. She offers to buy me lunch, and then we go into her dining room. She sits in front of her new laptop and explains the demonic forces that prevent her from using email. She has repeatedly tried casting out the spirits of the classroom projector, which refuse to bend to her will every now and again. I begin by asking the professor to take a few deep breaths before we jump in. We tackle these problems, then others that she remembers along the way. I never touch her device: since I won't always be around, I want her to get comfortable with doing the troubleshooting herself. Every once in a while, I remind her to breathe and to read whenever a box pops up, before closing it. At each step I explain what is happening, what she is doing, what to anticipate, and that it is all invariably okay. By the end of our session, we have managed to tame her mailbox, organize her data, and give her a foothold over the machine. Though she is hard-pressed to admit it, she feels better about using her computer. We agree to make a second appointment.
I have now been working as a tech chaplain at Union Theological Seminary for over a year. I started my ministry when students asked me to share my organized Google Drive folders or documents and Google calendars; soon, I was holding workshops on how to get one's inbox down to zero (and how to keep it clean) and on other Google apps that few were taking full advantage of. It took a year for me to find the right title for my vocation. The "tech" part refers to how I have ministered to students, faculty, and staff to empower themselves in the use of their technology. "Chaplain" evolved from the way I have approached my passion. Instead of being a technician who merely (and seemingly magically) charges in to fix a problem, I meet you wherever your skills are and teach you how to get where you would like to be. I practice a ministry of presence and provide a safe space for conquering spiritual crises presented by today's ever-advancing technologies.
To understand what a "ministry of presence" means, consider the friend or loved one who takes care of you when you are sick. You want someone who is present in moment, mind, and heart, who feeds, bathes, and turns you while helping you keep a smile in your heart, if not on your face. I was a certified nursing assistant when I lived in Illinois and was challenged by every call to provide care to each person without treating them like "sick people"; I have carried that spirit into how I operate as a tech chaplain. I do not see "non-techies." Instead, I see fellow human beings who are reaching out with questions, and I see that I have an opportunity to give them answers in a way that is respectful, disarming, affirming, and fun.
I vividly recall my family getting its first computer in 1995. We were a large family, without much money, but somehow my single mother was able to replace her typewriter with a personal computer. Being inquisitive and something of a tinkerer, I found myself pressing all of the buttons, going into all of the menus, and figuring out how to get everything back to normal before my mom came home from work. Soon, I was being sent to help aunts and cousins with their computers. In the summer before starting high school, I participated in the Pre-Freshman Engineering Program in San Antonio and was exposed to my first programming language, Java, which I used to create a virtual soda machine. After three summers in that program, I shifted gears and focused on mathematics at Texas State Honors Math Camp for three more summers, as a student and counselor. In the tenth grade, I learned the equations that represented conics—circles, ellipses, hyperbolas, etc.—and used them to draw the face of Betty Boop. I put those equations into my TI-89 calculator and marveled at how my calculator seemed to come to life. I expected that I would become a mathematician or a computer scientist.
That changed when I actually got to college. As a first-generation college student who had been inspired to apply to Ivy League schools, I had no idea how to maneuver in my honors math class that first semester. Out of about forty students, I was one of three women, one of two black people, and the only black woman. The pressure that I felt not to be perceived as dumb for either facet of my identity eventually pushed me to drop the course. I eventually switched to a humanities degree and tucked my technological fervor away with other childhood dreams. Like more and more women today, I was weeded out of an opportunity to be a part of science, technology, engineering, and math. Despite the upward trend in STEM positions today, there are fewer women graduating with computer science degrees than in the 1980s. All the while, tech literacy is being heralded as the new literacy, period, and increasingly necessary for being competitive in the job market. But believing my chance at a career in STEM was over, I abandoned my passions and decided to commit my life to service. A few years after graduating, I moved to New York as an AmeriCorps volunteer.
All throughout the background of my math and engineering camps was a commitment to my faith. I grew up in the Baptist church with a strong love for the Bible. I dreamed of being the "black Beth Moore" and inspiring other people of faith to love the Word as much as I did. Thanks to a discouraging conversation with my pastor at the time, I instead became focused on more secular ways to serve. He did not believe that there was a market for what I wanted to do, nor that I could make one. But moving to New York for my year of AmeriCorps put me in contact with progressive, open, and affirming emergent churches like St. Lydia's Dinner Church, Parables, and Not So Churchy, which all encouraged me to consider attending seminary. I didn't expect my history as a techno-enthusiast would play a hand in my journey at Union Theological Seminary. But now that I believe I have found my calling, I want to embrace it.
So much of what I contend with is fear and poor self-confidence. People are afraid to break something, feel frustrated that things are not easier, or believe that technology just is not their thing. I try to make my presence one of peace and encouragement. There is no judgment of what anyone does or does not know. Many of the lessons I share are aimed at working myself out of a job by training people how to do things on their own. Often I see people looking for something on their screen anxiously, hastily, frustratingly, or angrily, and not finding it. I remind them to take a moment and breathe. Suddenly, they notice the button or word that moments earlier was nowhere to be found.
I also convey to others the sense of adventure in solving problems on a computer. For just about every problem a person comes across these days, someone else has gone to the Internet to complain about it, and others have responded to that complaint with solutions. One comes to cultivate a faith in crowd-sourcing answers with the online community. I believe that starting from the vantage of a quest is much more enjoyable and productive than putting oneself at the mercy and whim of fear. Like road rage, tech rage—or down-talk from someone like me—will color the experience more thickly than anything I or anyone else could offer as support.
All that I do is rooted in my spirituality and faith, which emphasize the responsibility to be good stewards of the world around us. Graduate research has also helped me develop a more theoretical side of tech chaplaincy. My thesis proposes the concept of techno-womanism to guide discussion around what happens when social justice issues get digitalized. I inherit the womanist methodology, grounded in the experience of black women, to critically analyze digital life. How does "brogrammer" culture affect the women and people of color who use technologies developed in low-diversity settings? How can the vitriol and gendered harassment found online be dealt with? Who suffers the consequences of a device cycle that generates "the electronic waste basket of the world" in China and the largest e-waste site in the world in Ghana? As a tech chaplain, empowering others in the digital space means more than helping them set up their Chrome browsers or learn how to find hidden commands on their Apple products.
My story is rather unique, not just because of the novelty of my work, but also because I am a black woman positioning myself to serve in both the technology industry and the Christian community. The recent statistics about diversity in tech companies, as well as the ongoing Gamergate debate (which highlights the gendered harassment women face, whether they're video-game characters or CEOs), only strengthen my will to serve. I do not preach from a pulpit, but I'm present in the digital space. Considering what happened to Christianity when Johannes Gutenberg's printing press appeared on the global scene, we can be sure that today's technology is transforming religion in all sorts of ways as well. But only those equipped to access these tools, and use them courageously and imaginatively, will be able to participate in the transformation. Thus, I humbly offer my ministry.