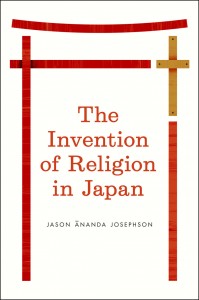 In the book The Invention of Religion in Japan, Jason Ananda Josephson traces the roots and history of religion in Japan. Josephson writes about the political motivations and consequences of Japan's religious space:
More than a tale of oppression or hegemony, Josephson's account demonstrates that the process of articulating religion offered the Japanese state a valuable opportunity. In addition to carving out space for belief in Christianity and certain forms of Buddhism, Japanese officials excluded Shinto from the category. Instead, they enshrined it as a national ideology while relegating the popular practices of indigenous shamans and female mediums to the category of "superstitions"—and thus beyond the sphere of tolerance. Josephson argues that the invention of religion in Japan was a politically charged, boundary-drawing exercise that not only extensively reclassified the inherited materials of Buddhism, Confucianism, and Shinto to lasting effect, but also reshaped, in subtle but significant ways, our own formulation of the concept of religion today.
To read more about the book, please click here.