Off the cuff is a new feature at The Immanent Frame, in which we pose a question to a handful of leading thinkers and ask for a brief response. Our question this week is about summer reading.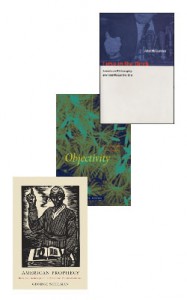 With the dog-days of August already at hand and the fall semester just around the corner, we've been curious about what our contributors have read these past few months. So we asked: What are the best books and essays you've come across this summer? What are you most looking forward to reading in the near future?
Responses will be posted throughout the week. You can find previous responses here.
Omri Elisha, Assistant Professor of Anthropology, Queens College, City University of New York

David Kyuman Kim, Associate Professor of Religious Studies, Connecticut College; SSRC Senior Advisor and Editor-at-Large for The Immanent Frame

Tomoko Masuzawa, Professor of History and Comparative Literature, University of Michigan

Patrick Lee Miller, Assistant Professor of Philosophy, Duquesne University

John Lardas Modern, Assistant Professor of Religious Studies, Franklin & Marshall College

John Schmalzbauer, Associate Professor of Religious Studies and Blanche Gorman Strong Chair in Protestant Studies, Missouri State University
______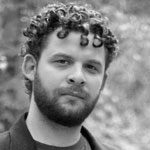 Omri Elisha, Assistant Professor of Anthropology, Queens College, City University of New York
My summer reading involved a rare privilege for me: the reading of popular fiction. On advice from a friend, I read Flannery O'Connor's satirical novel, Wise Blood (1952), the story of Hazel Motes, a disgruntled war veteran and self-anointed preacher of blasphemy. In a desperate and lonely act of iconoclasm, Hazel founds "the church of truth without Jesus Christ Crucified" (shorthanded as the Church Without Christ). He soon finds himself unwittingly and tragically entangled in the lives of would-be followers, detractors, and rivals, as he struggles with the consequences of a charismatic breakthrough (in the Weberian sense), devoid of coherent purpose or content. This Southern Gothic novel is both hilariously funny and stark; both sympathetic and brutal in its representation of human impulses and cultural sensibilities associated with sin, redemption, ambition, violence, and desire. While hardly an overt sociological meditation on secularism or religion and public life, Wise Blood offers entertaining insights into the intersections of personal and public religiosity, the performativity of the prophetic (and by extension, questions of religious "authenticity"), and the dialectical interactions of orthodoxy and heresy in the realm of everyday social discourse.
And speaking of heresy, I recently viewed Luis Bunuel's 1969 film Milky Way (1969), a very funny surrealist journey through various heretical and counter-heretical traditions in the Catholic Church. The film is possibly too esoteric for classroom use, but it is a real treat for fellow nerds who might appreciate a cynical yet light-hearted comedy full of theological references.
______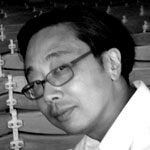 David Kyuman Kim, Associate Professor of Religious Studies, Connecticut College; SSRC Senior Advisor and Editor-at-Large for The Immanent Frame
I'm always on the lookout for books that inhabit that rich "gray" area between the religious and the political. In this spirit, I very much admired George Shulman's American Prophecy: Race and Redemption in American Politics. I have a long-standing interest in the prophetic and the notion of vocation. Shulman's book prompted me to revisit some "old" texts like Abraham Joshua Heschel's foundational work, The Prophets, and to look at some new ones like Michael Wood's elegant and incisive The Road to Delphi. I've been doing some work on American exceptionalism of late, and that has sent me back to revisit important classics like Robert Bellah's The Broken Covenant and David Noble's Death of a Nation. In a different, though related, vein, I found the new book by Stanley Hauerwas and Romand Coles, Christianity, Democracy, and the Radical Ordinary: Conversations between a Radical Democrat and a Christian, to mark a wonderful and much needed advance beyond the pat discourses about the secular and engagements of religion and politics. I would be remiss if I didn't mention Saba Mahmood's fiercely smart analysis of the Danish cartoon controversy, "Religious Reason and Secular Affect: An Incommensurable Divide?" in Critical Inquiry.
My stack of "books to read" is imposing and serves as a curious source of pleasure, guilt, and anticipation. Among the many books calling for my attention, I have in there Gary Dorrien's Social Ethics in the Making: Interpreting an American Tradition, Terry Eagleton's Reason, Faith, and Revolution: Reflections on the God Debate and his Jesus Christ: the Gospels, Judith Butler's Frames of War: When is Life Grievable, and David Harvey's Wellek Lectures entitled "Cosmopolitanism and Geographies of Freedom." Alas, summer—the season of good intentions—is now over and it's time to make good on the promise to myself to get to these important books!
______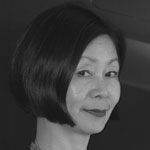 Tomoko Masuzawa, Professor of History and Comparative Literature, University of Michigan
"Summer reading" for me has never been as pleasurably idyllic as it probably ought to be. I could attribute this to the deficit in my proficiency in English. This being a foreign tongue, I could never read fast enough, and ever since graduate school, much of my summer has been spent covering what I couldn't during the preceding nine months. Nowadays my English is better but the number of quotidian tasks throughout the academic year is far greater; therefore, I still experience a welcome sense of respite in the summer. During this past year I attended half a dozen events that had "secular" or "postsecular" in the title; having kept pace with those up-to-the-minute discussions, it is nourishing and rejuvenating to return to the library for the summer, to go fishing in deep historical waters.
My catch of the season may not be exotic but it is a fine specimen of a classical genre, a book first published in 1878 entitled Church and State: A Historical Handbook, by a Scottish jurist, A. Taylor Innes (2nd ed. 1890). Not a tantalizing title, to be sure, but it should be remembered that the author belonged to a milieu whose manners were severely moderate. For some time, I have been given a vague but tenacious impression that the question of church and state was raised and considered most effectively during the nation-building of the United States, and that this nation devised the first viable modern solution to the church and state problem—that is, something other than decapitating the divine head of the state—by, essentially, separating them. And, somewhere in the region of precritical imagination, this impression seems to be deeply allied with another prevalent idea, namely, that the modern state, or state proper, came to be what it is (i.e., secular) rather recently, through a process now dubbed "exit from religion."
According to this vision: In the beginning was Church and everything was in Church; after millennia of tyranny, oligarchy, and half-way attempts at democracy, the ideal of State (if not the reality of it) finally began to emerge in modern times with the parliament and the constitution in hand, leaving behind the authoritarian body of Church, as the latter shrank to an entrenched territory of privacy, domesticity, and ethnicity. This compact and didactic treatise from the 19th century may serve as a useful corrective to this myopic vision, whose sense of the past seems as flat as the painted backdrop of a diorama. I am not suggesting that this author offers an alternative, more factually accurate account of the entire history of Western Christendom. Rather, this book itself is a testimony to altogether different modes of thinking about this issue, and and material evidence that some delightfully lucid and vibrant intellects were engaged in the church and state argument from a wholly different angle.
______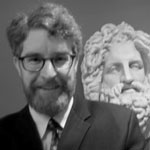 Patrick Lee Miller, Assistant Professor of Philosophy, Duquesne University
Time in the Ditch, by John McCumber, recounts the effects of the McCarthy era on American philosophers, arguing that they adapted to its political pressures by eschewing the continental tradition that aroused suspicion. Trading Hegel through Heidegger for an analytic style detached from historical and political reality, they put themselves above this suspicion, but thereby curtailed their participation in debates about, say, religion, secularism, and public life. Readers of this blog who have noticed few participants from philosophy departments will thus find an explanation of this misfortune.
Affect Regulation, Mentalization, and the Development of the Self, by Peter Fonagy (et al.), explains how most children acquire the ability to mentalize—that is, to imagine the contents of others' minds—and how failure to do so produces adult pathologies of affect and self. Mentalization requires developing a sense of self as distinct from others, and this happens when caregivers reflect infants' affects in the right way. Only so can children internalize affect-representations which allow them to distinguish their own affects from those of others. Only with such representations, moreover, can they regulate their affects and themselves. Anyone interested in the politics of recognition, for example, will profit from this book's abundant evidence from experimental psychology and clinical psychonalaysis.
Infinite Jest, by David Foster Wallace, is widely discussed but less widely read. Rightly famous because it bottles the spirit of our times, it is difficult to finish for that very reason. A secular age obliges us to search for our own meaning in life, rather than to credulously accept one already scripted by a dominant religion, but Wallace shows how easily addiction—whether to substances, entertainment, or excellence—can become a substitute for this search, with predictably dreary consequences for our public life.
______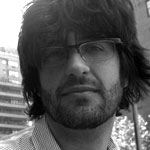 John Lardas Modern, Assistant Professor of Religious Studies, Franklin & Marshall College
Given my interest in the metaphysical schemes of secularism, the most memorable book I read last summer was Objectivity (Zone Books, 2007). In it Lorraine Daston and Peter Galison examine technics of representation within the natural sciences—from the meticulous lithographs of Linnaeus to digital images of rolling nanospheres—to mark the emergence of objectivity over the past few centuries.
I am currently in the middle of Don DeLillo's Ratner's Star (1976). This novel also revolves around the aesthetics of reason. To the point, it offers clipped yet dense scenes of particular styles of analytic thinking in action: how they feel; their linguistic symmetry, incoherence, as well as dead-ends; their textured allure for those who don't yet inhabit them; the fears generated by them as well as the expectations that fuel them.
The action takes place at Field Experiment One, a research compound and bureaucratic maze comprised of a goofy array of physicists, mathematicians, astronomers, and social scientists. They have all been enlisted to decipher a strange transmission emanating from outer space.
The reader is introduced to the cast of characters by way of Billy Twillig, a fourteen year-old Nobel laureate in mathematics who, upon arrival, meets Cyril Kyriakos sitting on a picnic quilt in the compound's topiary gardens. Cyril, a transitional logician, is unsure about the mission of Field Experiment One and his role in it. He has, however, enjoyed his picnics and his time on the committee formed to define the word "science."
"In addition to his work on the substance of the definition, Cyril headed a subcommittee devoted solely to phrasing." Cyril's subcommittee includes J. Graham Hummer, "widely known as the instigator of the MIT language riots." Hummer, in his "antiseptic manner," insists that "phrasing is the element that makes or breaks the definition . . . The phrasing is the definition. An analysis of how we say what we are saying is itself a statement of the precise meaning of the word we are defining."
______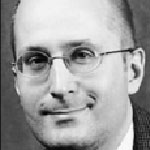 John Schmalzbauer, Associate Professor of Religious Studies and Blanche Gorman Strong Chair in Protestant Studies, Missouri State University
I began the summer with two fabulous trade books in American intellectual history, Barry Werth's Banquet at Delmonico's (2009) and Louis Menand's The Metaphysical Club (2001). Werth's story of Herbert Spencer's American tour remains relevant to a nation recovering from free market fundamentalism, while the Pulitzer Prize-winning Menand shows why he was the right person to lead Harvard's recent curriculum review. Both pay close attention to the role of religion in American thought and its gradual marginalization.
I especially enjoyed Eve LaPlante's American Jezebel (2005), a biography of Puritan rebel Anne Hutchinson. Last fall I learned that Hutchinson is my ancestor, a fact that surprised me as much as it did my students. I took it personally when the Texas Board of Education discussed removing her from its state history curriculum. The best treatments of this summer's attack on my foremother can be found in Paul Harvey's "The Eyes of David Barton Are Upon You" and John Fea's Houston Chronicle Op-Ed.
Inspired by the tea parties and the birthers, I finally read Richard Hofstadter's 1963 essay on "The Paranoid Style in American Politics," parts of which sound surprisingly contemporary. Lisa McGirr's Suburban Warriors: The Origins of the New American Right (2002) provides a useful corrective to Hofstadter's tendency to pathologize and psychologize conservative politics. The fearful tone of this summer's town halls makes me want to pick up Jason Bivins's Religion of Fear: The Politics of Horror in Conservative Evangelicalism. Maybe reading about Jack Chick tracts and Hell Houses will explain why fears of death panels and socialism threaten to derail meaningful health care reform.
Read previous responses here.