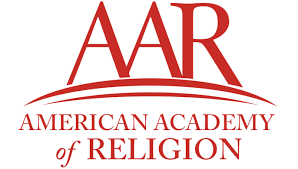 "Contextualizing the Catholic Sexual Abuse Crisis" is a five-year seminar of the American Academy of Religion (AAR) working towards greater understanding about clergy sexual abuse and the range of questions that it raises. It will convene at each of the 2019 – 2023 Annual Meetings of AAR.
The inaugural call for papers for the 2019 AAR Annual Meeting (November 23 – 26, San Diego, CA) is pasted below. Proposals should be submitted via the online PAPERS portal by the AAR deadline of Monday, March 4.
You can view additional information about the seminar and submit proposals via the AAR program unit page.
Call for Papers
For the inaugural session, we seek brief "instigation" essays that will help the seminar determine the questions, topics, and frames of analysis that will guide our work for the next several years. Successful proposals will contain a crisp, provocative, generative statement of an analytical problem related to sexual abuse in the Catholic Church that can be presented in 10-15 minutes and will be of interest to a range of scholars in the field. Proposals may be oriented around historical, ethical, political, legal, ethnographic, theoretical, or theological issues.
We are particularly interested in proposals that gesture toward lacuna in what we know about the crisis historically and ethnographically as well as proposals that press consideration into new anti-racist, anti-colonialist, feminist, or queer directions. We also welcome proposals that sketch comparative modes of analysis, moving our consideration of sex abuse into other religious traditions or institutional sites. The initial meeting of the seminar at the 2019 annual meeting will be devoted to presentation and discussion of these instigations as well as a tentative establishment of topic clusters for the remaining years of the seminar. At the close of the seminar's term in 2023, the leaders will work to organize an edited collection, so proposals should be made with an eye toward publishable work.
Proposals should be submitted via the online PAPERS portal by the AAR deadline of Monday, March 4.