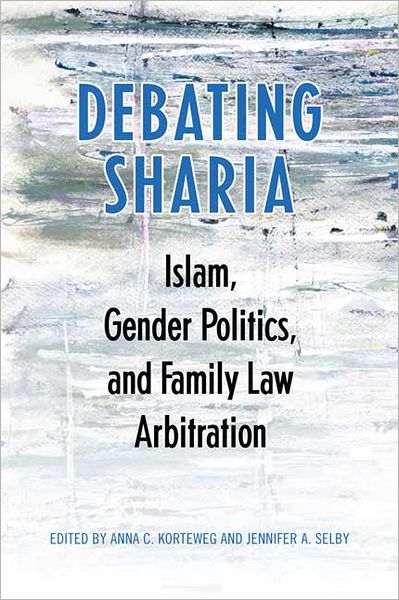 In Debating Sharia: Islam, Gender Politics, and Family Law Arbitration, editors Anna C. Korteweg and Jennifer A. Selby gather a multidisciplinary group of academics to tackle the challenge of promoting diversity while protecting religious freedom and women's equality. In particular, the book focuses on the recent debate over sharia in Canada:
When the Islamic Institute of Civil Justice announced it would begin offering Sharia-based services in Ontario, a subsequent provincial government review gave qualified support for religious arbitration. However, the ensuing debate inflamed the passions of a wide range of Muslim and non-Muslim groups, garnered worldwide attention, and led to a ban on religiously based family law arbitration in the province. Debating Sharia sheds light on how Ontario's Sharia debate of 2003-2006 exemplified contemporary concerns regarding religiosity in the public sphere and the place of Islam in Western nation states.
Find more information about this book here.