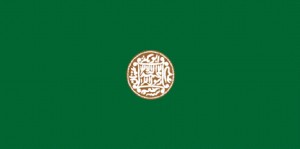 Last week in Myanmar,  ethnic and religious clashes between majority-group Rakhine Buddhists and minority-group Rohingya Muslims left at least a dozen dead and thousands displaced. While the recent violence was set off by the rape of a Buddhist girl by Muslim men, the tension between these two groups has developed over decades. Under the military junta's rule, non-Burmese groups were often persecuted. Mark Magnier and Tanvi Sharma from the Los Angeles Times provide an account:
Analysts said that while the problem surfaced over the past week, the underlying conditions have developed over decades. A longstanding narrative of the military junta that had ruled the country for more than half a century was the preeminence of the ethnic Burman majority, which makes up about 68% of the population of Myanmar, also known as Burma.

"The rest, the non-Burmans, were pretty much persecuted," said Jan Zalewski, a London-based South Asia analyst with IHS Global Insight, a forecasting firm. "As you reform and open up the media, people have an opportunity to vent their anger over everything that's sitting quite deep. So you increase the polarization between groups."

Even among Myanmar's ethnic communities, however, the Rohingya are often discriminated against. Myanmar and neighboring Bangladesh officially refuse to accept them. In recent days, Bangladesh has turned back several boats filled with Rohingya, rendering them essentially stateless.

The U.N., which estimates that 800,000 Rohingya live in mountainous Rakhine state bordering Bangladesh, lists them as among the most discriminated communities in the world. Also driving prejudices, analysts said, is concern among Rakhine Buddhists that Rohingya will take scarce jobs.
Read the full article here.