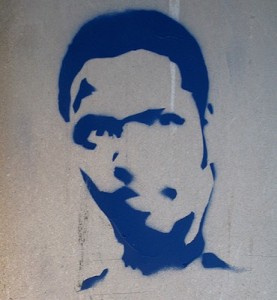 In the Kampala-based Daily Monitor, read these remarks by Mahmood Mamdani placing the Egyptian revolution and other protest movements in the historical context of popular struggle in Africa:
My purpose today is neither to celebrate the opposition nor to demonise the government. I want to talk about the memory that seems to be driving many in the opposition and haunting many in government. That is the memory of Tahrir Square. It is not too much of an exaggeration to say that the great Egyptian revolution began in Tunis. Where will it end? A decade from now, will we think of it as a local, a continental or a global event? How should we understand its significance today?

Historians admit that there is no single objective account of any event. The account depends, in part, on the location of the observer. For many in Europe, the events in Tunis and Cairo were evidence that the colour revolutions that began in East Europe with the fall of the Soviet Union are finally spreading beyond the region.

In East Africa, there was a flurry of discussion after Tahrir Square, mainly in the press. Many asked whether the Egyptian revolution will spread South of the Sahara. And they responded, without a second thought: No! Why not? Because, media pundits said, sub-Saharan societies are so divided by ethnicity, so torn apart by tribalism, that none can achieve the degree of unity necessary to confront political power successfully.
Mamdani sees the 1976 Soweto uprising as the main historical forerunner of recent events in Tunisia, Egypt, and throughout North Africa and the Middle East, because it "pioneered an alternative mode of struggle":
This new mode of struggle substituted the notion of armed struggle with that of popular struggle. It stopped thinking of struggle as something waged by professional fighters, guerrillas, with the people cheering from the stands, but as a movement with ordinary people as its key participants. The potential of popular struggle lay in sheer numbers, guided by a new imagination and new methods of struggle.
Read Mamdani's remarks in their entirety here (via Africa is a Country).
On today's "Walk to Work" protests in Uganda, see this round-up by Aaron Bady.